Speakers
Chair

Charlene Cranny, Director, UK Sustainable Finance and Investment Association (UKSIF)
Charlene joined UKSIF in 2013 and is Communications and Campaigns Director. Charlene directs communications and supports strategy around general activity including to help investment analysts integrate ESG and sustainability factors and encouraging asset owners to meet their fiduciary duties around climate change. More...

Speakers

Robert Blood, Founder and Managing Director, Sigwatch
Robert is considered one of Europe's leading experts on NGOs and activism. He has contributed numerous articles and papers to management and academic publications, and has been interviewed widely, from the Financial Times and BBC Television News to Reuters Television and Swiss National Radio. More...


Dr Marc-Olivier Buffle, Senior Product Specialist, Thematic Equities, Pictet Asset Management
Marc-Olivier Buffle joined Pictet Asset Management in 2014 as a Senior Product Specialist in the Thematic Equities team and is a member of Pictet's Sustainability Board. More...



Jonathan Dean, Head of Impact Investing, Private Markets, AXA IM
As Head of Impact Investing – Private Markets, Jonathan oversees US$600m of assets in AXA IM's impact strategies across private equity, private debt and real assets. More...




Mark Fawcett, Chief Investment Officer, National Employment Savings Trust
Mark joined NEST in 2008 and has been an investment manager for the over 30 years and managed money at a variety of institutions. More...



Dan Grandage, Global Head of ESG, Real Estate, Aberdeen Standard Investments 
Dan supports Aberdeen Standard's global real estate investment division to protect and enhance investment performance through integrating ESG in all elements of the investment process. More...



David Harris, Group Head, Sustainable Business, London Stock Exchange Group
David is responsible for sustainability and green finance integration into services across London Stock Exchange Group. More...


Terry Heymann, Chief Financial Officer, World Gold Council
Terry Heymann is CFO at the World Gold Council and has broad experience across the gold supply chain. More...




Richard Howitt, Strategic Adviser, Corporate Responsibility and Sustainability, former CEO, IIRC 
Richard has been a leading voice on corporate responsibility, during a career spanning international politics and business. In a distinguished twenty-year period as a Member of the European Parliament, Richard served as Rapporteur on Corporate Social Responsibility. More...


Nigel Kershaw, Chair, The Big Exchange and The Big Issue Group
Nigel joined The Big Issue in 1994 becoming group chair (Big Issue Publications and Big Issue Invest) and chair and co-founder of The Big Exchange. More...
Anita McBain, Head of Responsible Investment & ESG, M&G
Anita joined the Corporate Finance & Stewardship team in April 2018 and assumed the title of Head of Responsible Investment & ESG in September 2018. More...



Clara Melot, SPOTT Engagement and Impacts Manager, Zoological Society of London (ZSL)
Clara Melot joined ZSL in 2016 as SPOTT Engagement and Impacts Manager. Her role within the Business and Biodiversity team is to lead on engagement with the finance sector and other user groups on issues related to forest-risk commodity production. More...



Sara Minchin, Senior Sustainable Finance and Corporate Risk Specialist, WWF-UK
Sara Minchin is a Senior Sustainable Finance and Corporate Risk Specialist at WWF-UK. Her work focuses on sustainable finance practises, policies and regulation and how these lead to tangible sustainable outcomes for our environment. More...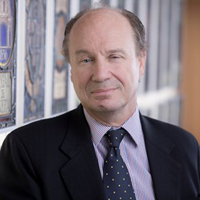 Hugh Savill, Director of Regulation, Association of British Insurers
Hugh Savill is Director of Regulation at the ABI, with accountability for relations between the insurance industry and the Bank of England on prudential regulation, for relations with the Financial Conduct Authority on conduct regulation, and also for taxation issues affecting insurers. More...