Speakers
Chairman

Richard Howitt, Strategic Advisor on Corporate Responsibility and Sustainability, Business and Human Rights
Richard has been a leading voice on corporate responsibility, during a career spanning international politics and business. More...


Keynote speakers

Alice Bordini Staden, Investment Committee Member, Stewardship Lead, National Trust
Alice Bordini Staden is Investment Committee Member and Stewardship Lead for the National Trust, setting and implementing its shareholder engagement activities within ClimateAction100+/IIGCC. More...
Bella Landymore, Policy and Strategy Director & Joint Interim Chief Executive, Impact Investing Institute
Bella started working for the Impact Investing Institute as Policy Director at its launch in November 2019. She is currently the Joint Interim Chief Executive. More...
Rt Hon Baroness Northover
Rt Hon Baroness (Lindsay) Northover is a member of the House of Lords Select Committee on the Environment and Climate Change. More...



Simon Rawson, Director of Corporate Engagement & Deputy CEO, ShareAction
ShareAction is UK-based charity that has been working for 16 years to build the movement for responsible investment. More...



Speakers
Malea Figgins, ESG Research - Securitized and Structured Products, TCW
Malea Figgins is an Analyst in the Fixed Income group, specializing in ESG integration for securitized products. More...




Ewa Jackson, Managing Director, Head of Sustainable Client Solutions, BlackRock
Ewa Jackson is Head of Sustainable Client Solutions, EMEA and is a member of the Sustainable & Transition Solutions team. More...



Adam Johnson, Senior Client Portfolio Manager, Pictet Asset Management
Adam Johnson joined Pictet Asset Management in September 2018 and is a Senior Client Portfolio Manager in the Developed Equities team. More...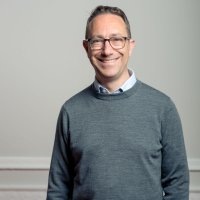 George Latham, Managing Partner, WHEB Asset Management
George has spent over 25 years at the forefront of the sustainable investment industry. Since 2012 he has been Managing Partner and Chief Risk Officer at WHEB Asset Management. More...



Scott Lawrence, Partner, Glennmont Partners
Scott is a founding partner of Glennmont Partners, leads all of the firm's solar initiatives and is actively involved in new financing initiatives. More...



John Mulligan, Director, Market Relations & Climate Change Lead, World Gold Council
John is Director oImage titlef Market Relations and Climate Change Lead at the World Gold Council, managing its climate change research programme and its associated engagement activity with stakeholder organisations. More...