Speakers
Chairman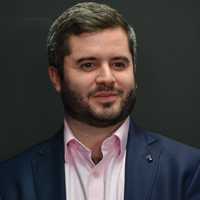 Adam Cadle, Editor, Insurance Asset Management
Adam Cadle is a business and finance journalist, and is currently the editor of Insurance Asset Management, overseeing the rise of the brand over the past three years, and also has editorship of MoneyAge. More...


Speakers

Dr Marc-Olivier Buffle,Senior Product Specialist, Thematic Equities, Pictet Asset Management
Marc-Olivier Buffle joined Pictet Asset Management in 2014 as a Senior Product Specialist in the Thematic Equities team and is a member of Pictet's Sustainability Board. More...
Giles Dickson, CEO, WindEurope
Giles Dickson is the Chief Executive Officer of WindEurope, a position he's held since 2015. More...

Catherine Howarth, Chief Executive, ShareAction
Catherine joined ShareAction as Chief Executive in 2008. More...
Laura Kelly, Director, Shaping Sustainable Markets, International Institute for Environment and Development (IIED)
Laura leads policy research on inclusive and responsible business and investment. More...
Mardi McBrien, Managing Director, Climate Disclosure Standards Board
Mardi McBrien joined the Climate Disclosure Standards Board (CDSB) as managing director in 2011. More...




More speakers to be announced shortly.